Wooden decking board larch VEH TOP grooved - classic 24mm
Regular price
Sale price
€0,00
Unit price
per
Sale
Sold out
Our bestseller in ribbed larch terrace!
Invest in a piece of nature with a terrace floor made of untreated larch.
Our larch wood is particularly popular for covering terraces and balconies.
Its natural properties make it suitable for outdoor use.
Larch is a tried and tested type of wood for terrace coverings that - depending on use and weather conditions - has a lifespan of up to 10 years.
Advantages
cheap and long-lasting
robust and weather-resistant
naturally less susceptible to unwanted fungal attack
attractive optics
good processability
no chemical wood protection necessary - > environmentally friendly production...the ideal material for constructing a terrace floor
Product Information
Dimensions:
Thickness: 24mm, Width: 140mm
Sorting: VEH TOP/1. Choice
Surface: planed smooth with 4 beveled edges
Fastening: Screw connection with suitable stainless steel screws and spacers

TIP: Spacers between decking boards and substructure -> By not flying over the entire surface, air can constantly circulate and the wood dries quickly, which greatly improves the durability of the terrace.
Substructure: suitable for mounting on aluminum or wooden substructure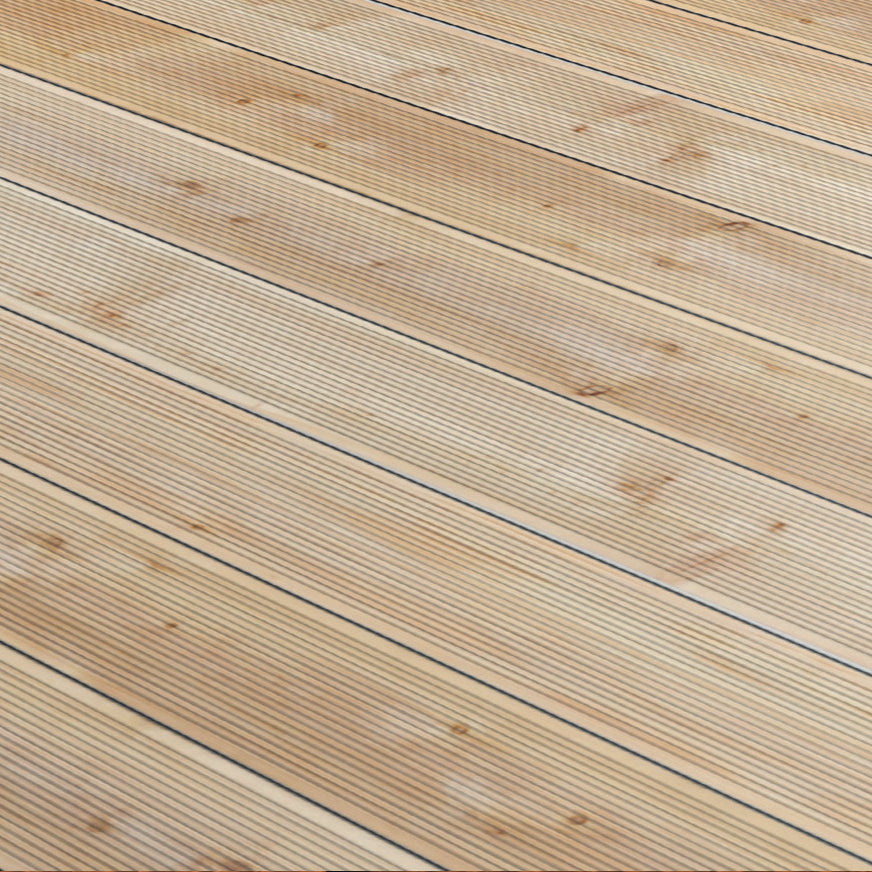 Thats what our customers say