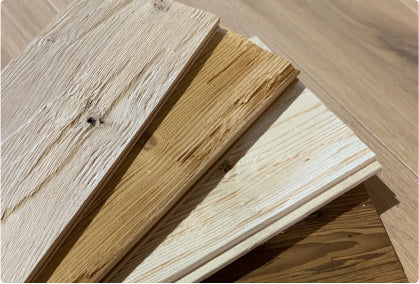 Do you already have your living room or your dream kitchen in mind and would you like to hold the right Trumer wood product in your hands?
Do you want to feel the feel, check the dimensions and see what fits where? Then you are exactly right here!
Simply select your samples from the appropriate category and we will deliver up to 3 pieces to your home free of charge .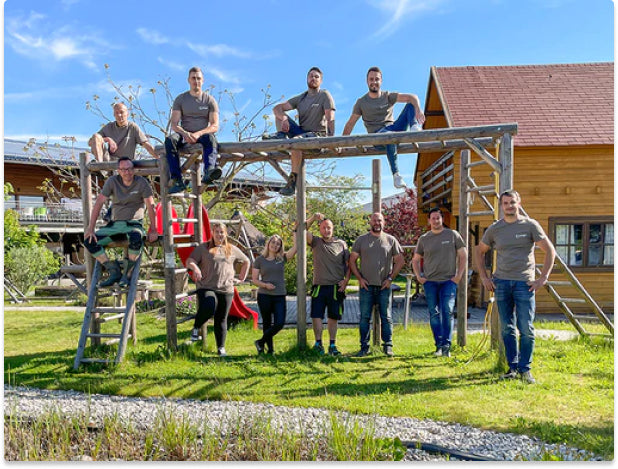 What can the patterns be used for?
How much do the samples cost?
How many samples can I order?
Our customers' projects
Chopped oak

We are thrilled with our new TV wall.

We like the rustic style and the pleasant smell of wood in the living room.
A few boards arrived damaged during shipping. They were delivered without any problems. This is a great service.

Any time!

Steamed spruce

The first project with Trumer Holz has been completed, projects 2 & 3 will follow.

We are thrilled with this wood and find it incredibly beautiful and cozy. The service is great and the price is right too.
The assembly videos on the homepage were easy to understand.

old wood

Many thanks to the Trumer Holz team!

Very friendly and helpful contact, super fast processing, TOP goods.

From ordering to delivery, everything was a shopping experience and the result is impressive.

Pine chopped

Our room conversion from bedroom to pine suite. We ordered pine wood from Trumer Holz for our bedroom.

The wood arrived on time and is of very good quality.
We can't describe how good this smells.
Thats what our customers say