Wooden steamed spruce chopped & brushed wall paneling / wall unit
Regular price
Sale price
€0,00
Unit price
per
Sale
Sold out
NOW NEW! The rustic living feeling for your home!
The real eye-catcher is muted spruce - chopped and brushed , left natural in a particularly warm color that makes your home look even cozier!
Regardless of which project you have in mind - the solid wood with the chopped surface gives every masterpiece its very special touch!

ADVANTAGES
· out of naturally grown wood
· 19 or 23mm solid
· 196 mm extra wide!!
· distinctive Surface structure
· manufactured according to old tradition
· quick and easy Tongue and groove processing
· Edge designs or transitions simply to solve
· perfect product for one successful mix of materials
· also for very small areas well suited
· the raw surface can individually be treated
Our chopped spruce is easy to assemble thanks to the longitudinal groove and groove milling and you can get to work quickly and easily with few tools and effort.
Product Information
Profile: Tongue and groove on the long side, capped at the front
Dimensions:
Thickness: 19mm , width (spring dimension) 196mm
Thickness: 23mm , width (spring dimension) 196mm
Sorting: RUSTIC
Surface: chopped, brushed, steamed
Wood moisture: 14% +/-2%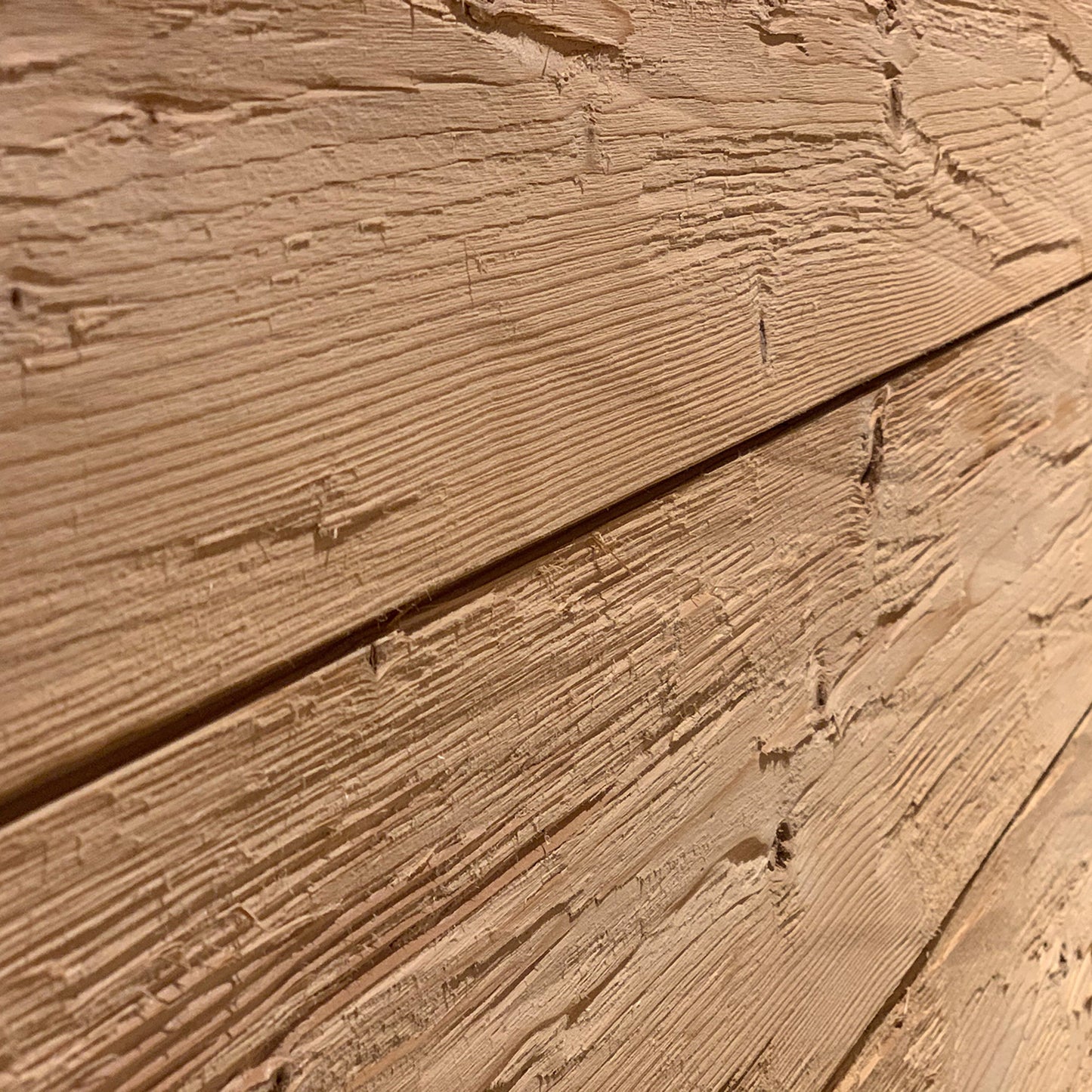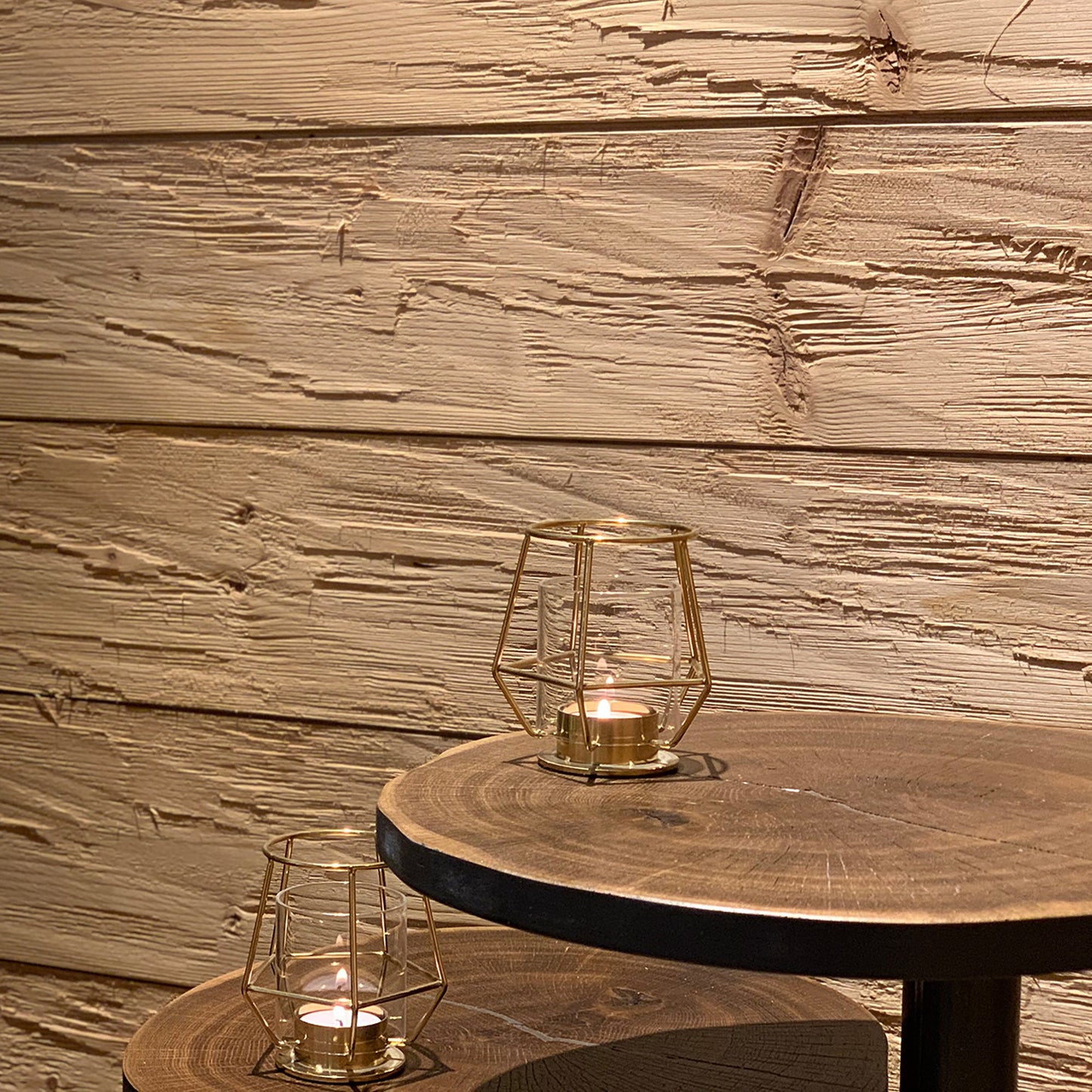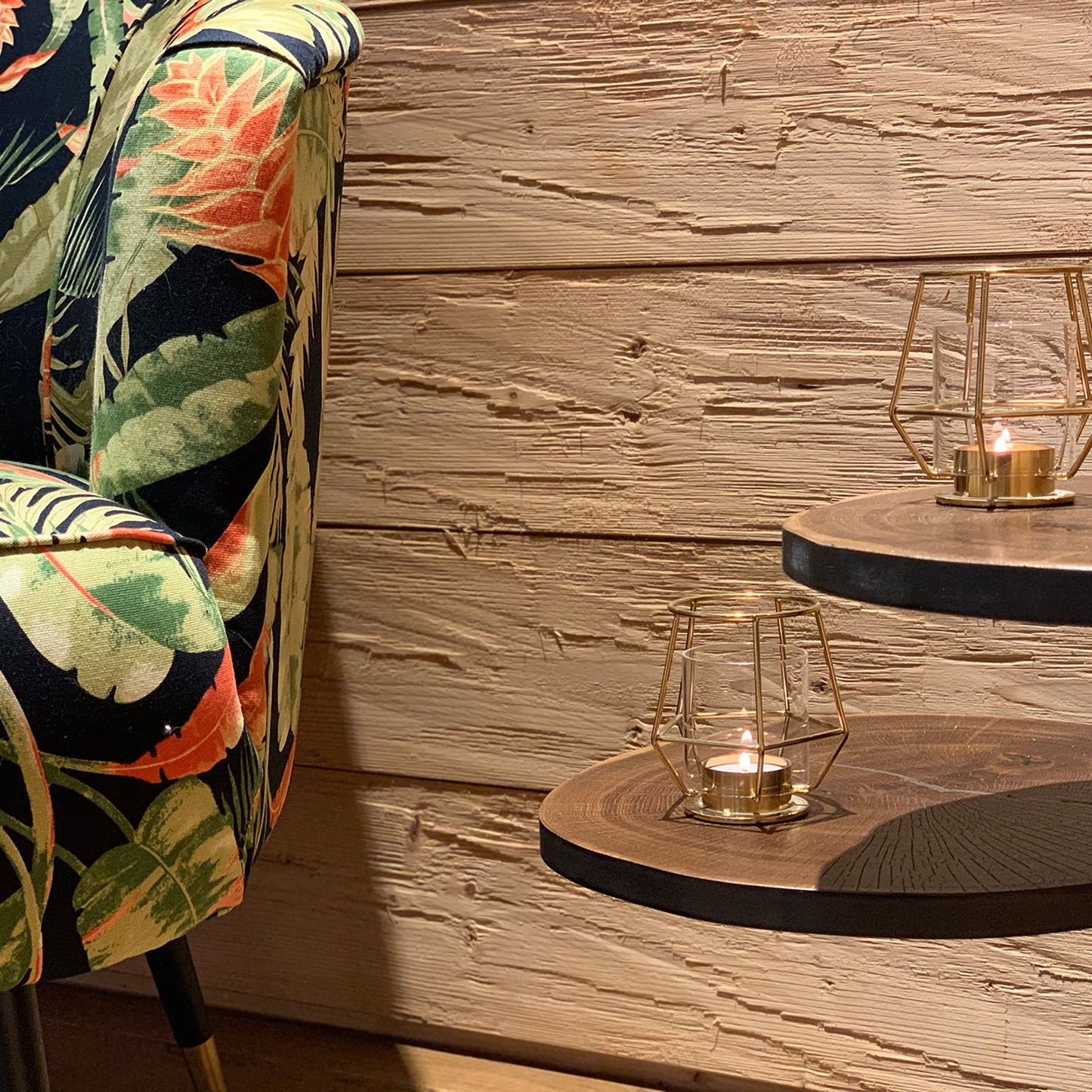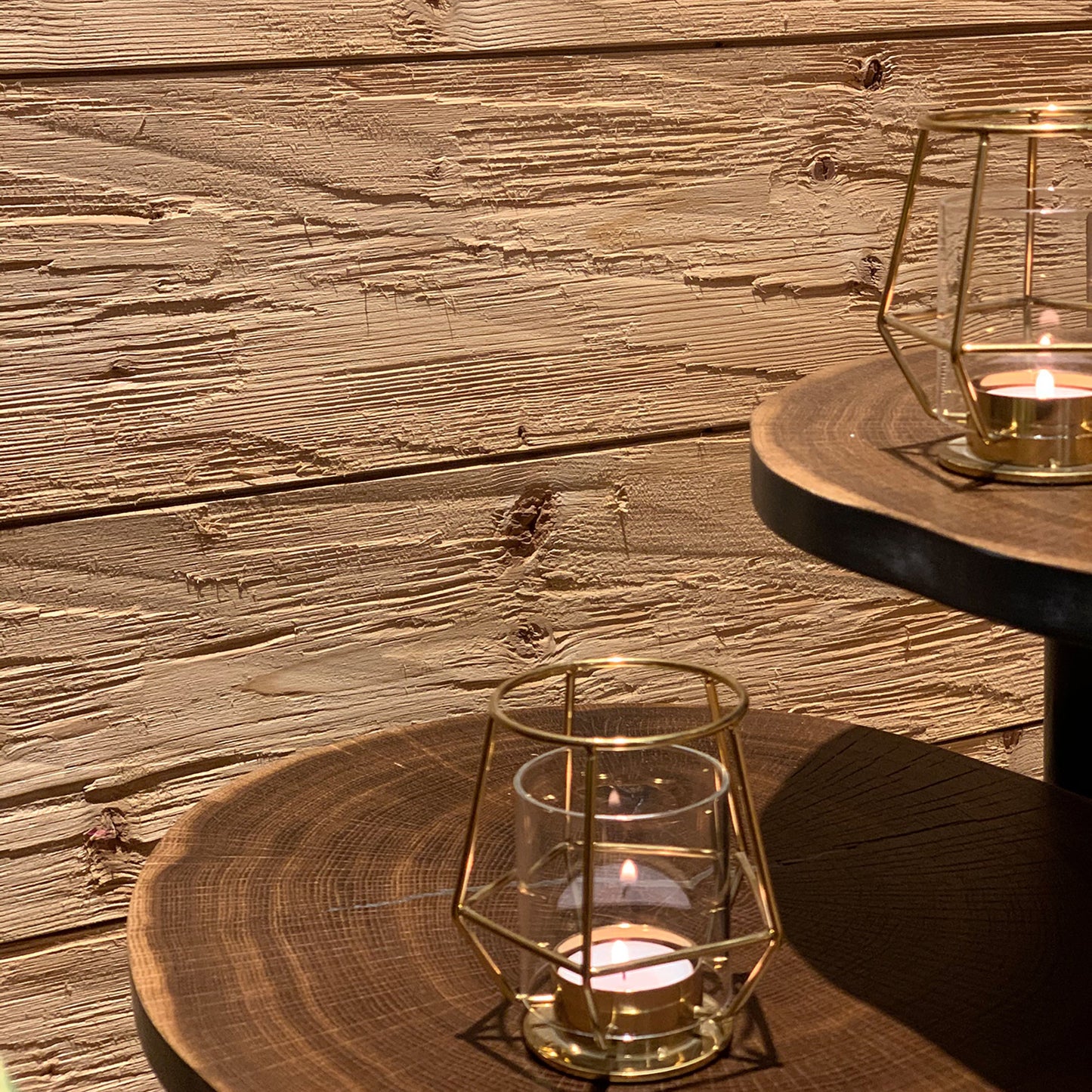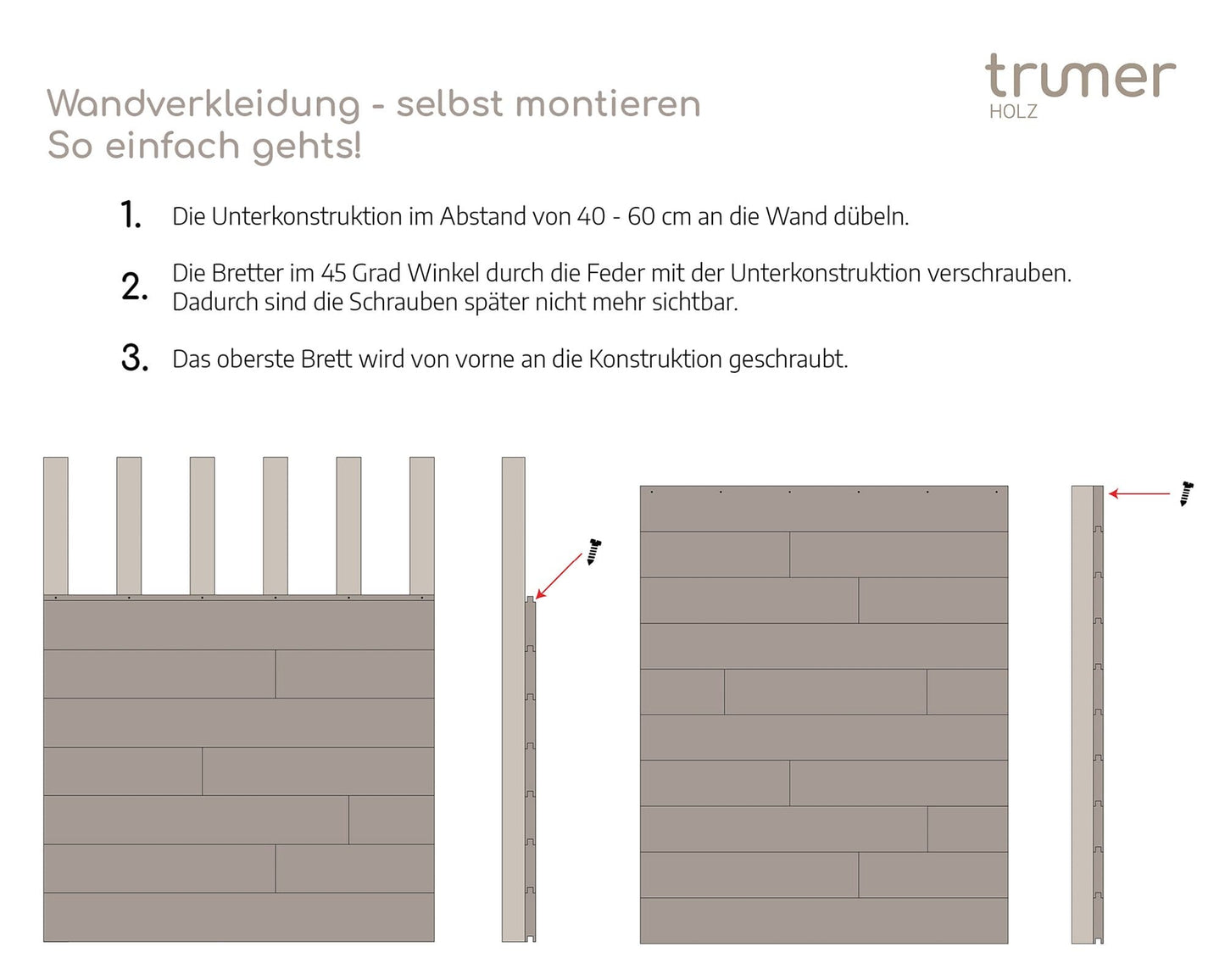 Thats what our customers say