OLD WOOD real! Hut style caramel - rustic ceiling paneling / wall unit
Regular price
Sale price
€0,00
Unit price
per
Sale
Sold out
Really discover the magic of our reclaimed wood! Cabin style in a sophisticated, sunburnt caramel tone. Each piece is a masterpiece that combines simplicity and elegance .
A piece of history for your home!
Even as children, we always enjoyed listening to stories - whether in the form of stories, books or films. Why not now - in your home?

Our old wood tells a story , it has seen a lot. Whether it's an old barn, a mountain hut, a fence - behind every board there are exciting experiences that are just waiting to be told.
Often there is over 100 years of experience in one piece - now you too can be part of it. Bring your old wood home in a unique hut style and tell its story.
Thanks to the sophisticated multi-layer structure and the practical plank format with tongue-and-groove connection, the individual elements can be assembled easily, quickly and seamlessly and you can still enjoy the typical and original character of the different board widths of reclaimed wood.
Highlights

Quick assembly: The tongue and groove connection allows you to install seamlessly and easily, minimizing time and effort.
Fixed installation width: The fixed width makes installation and quantity calculation easier. The planks are easy to cut and adapt to your space.
Impressive effect: Despite the easy installation, the fascinating effect of the original board widths is retained, which is typical of real old wood and therefore gives character to any room.
Real old wood: real old wood tells stories, every board is unique and brings your room a unique play of colors, distinctive structures and lots of warmth and well-being.
If you have any questions about use or assembly, please write to us shop@trumerholz.com or just call us on +43 6217 2900 320.

Product Information
Profile: tongue and groove on the long side
Dimensions:
Thickness: 20 mm, width (spring dimension) 288 mm

Sorting: very rustic - old wood left in its natural state

Color: sunburnt caramel
Surface: brushed, natural; Back planed smooth
Construction: 3-layer construction with 2 layers of old wood on the outside and a middle layer of spruce;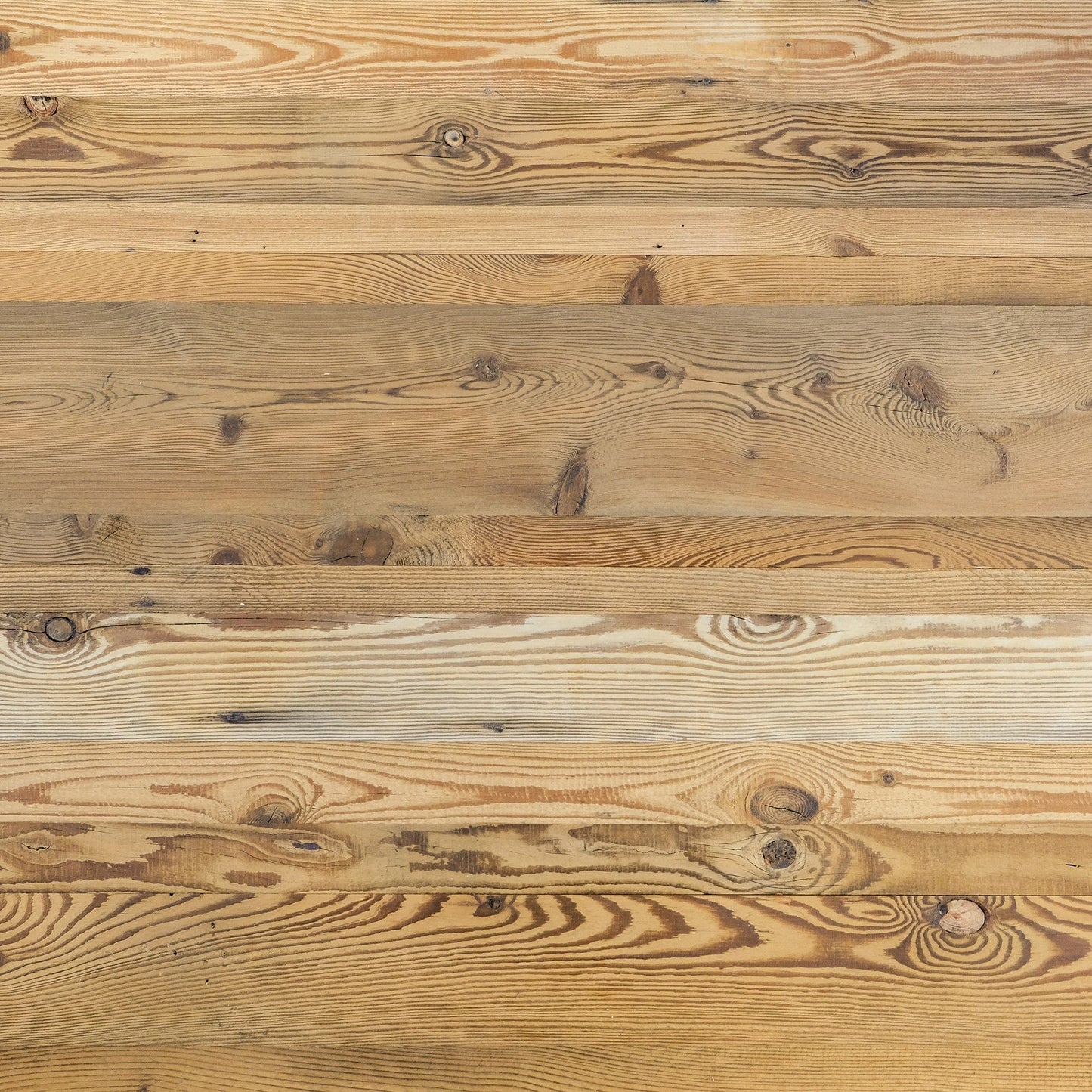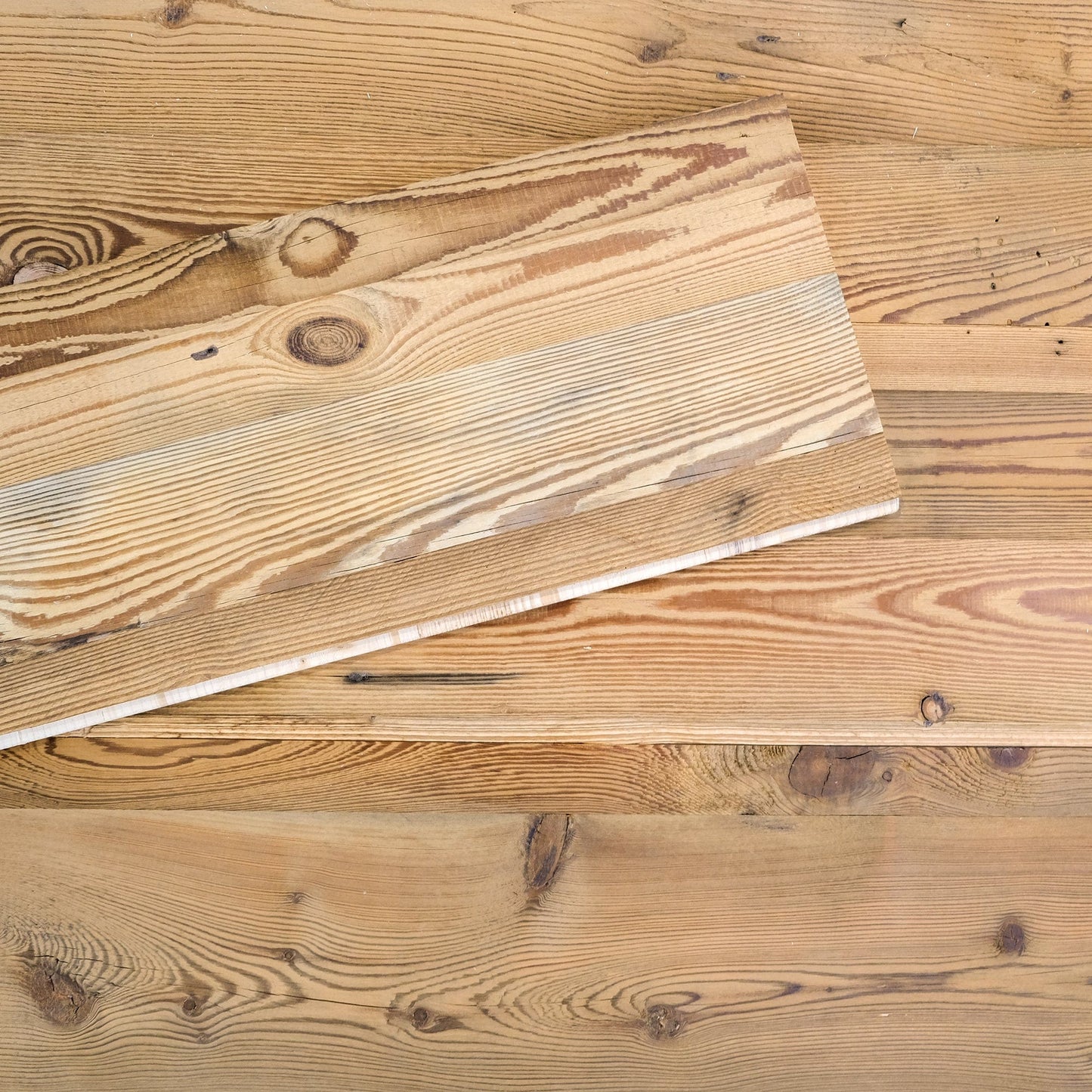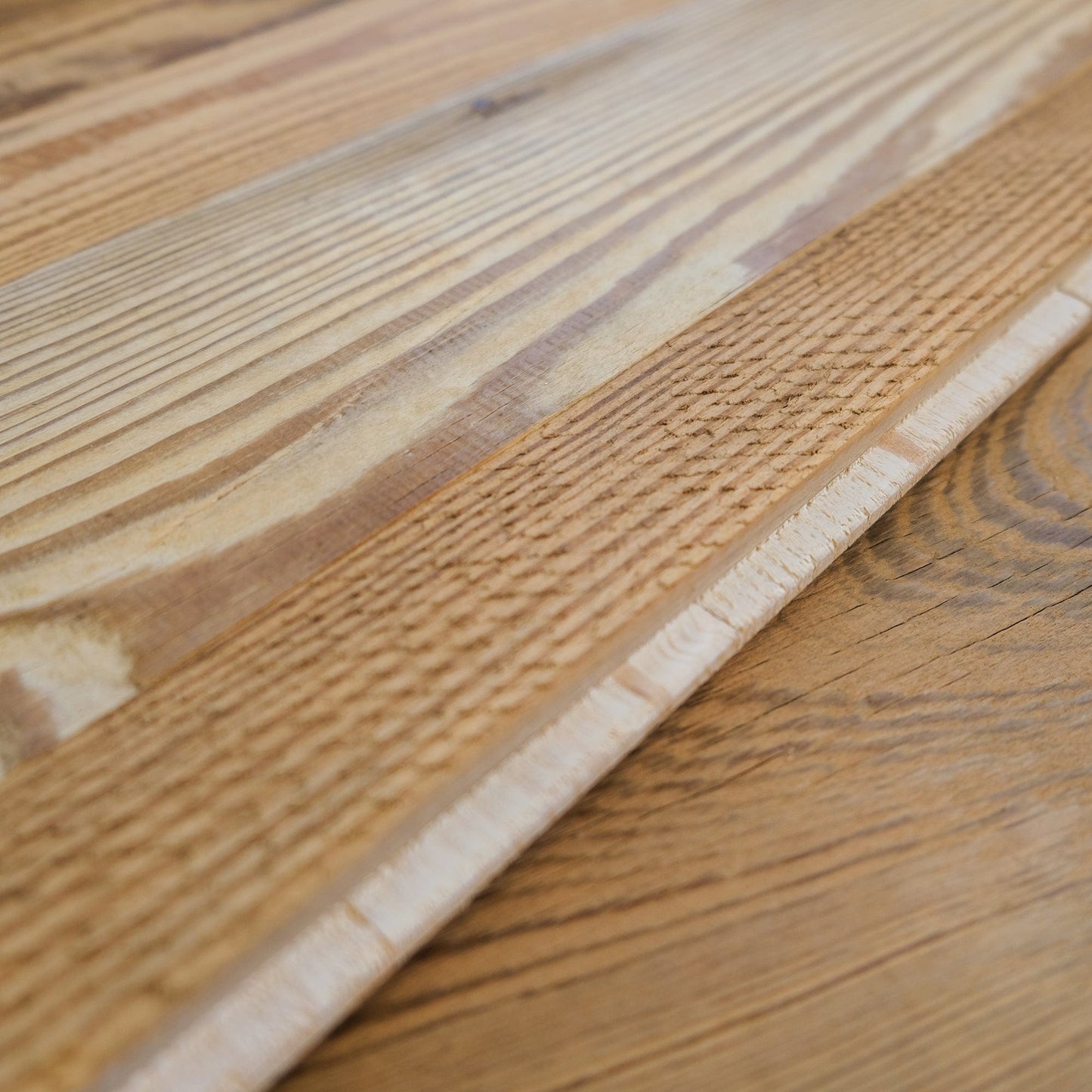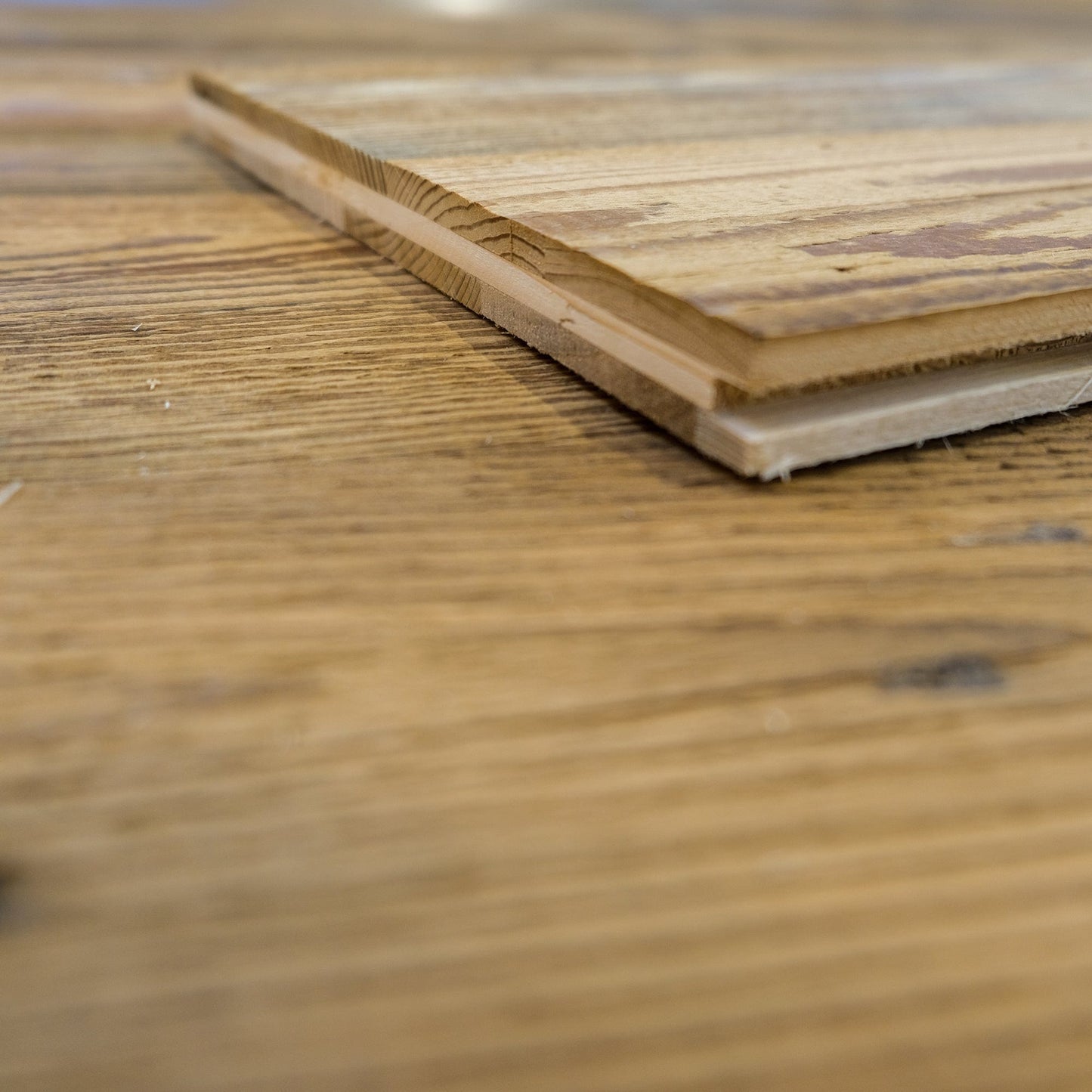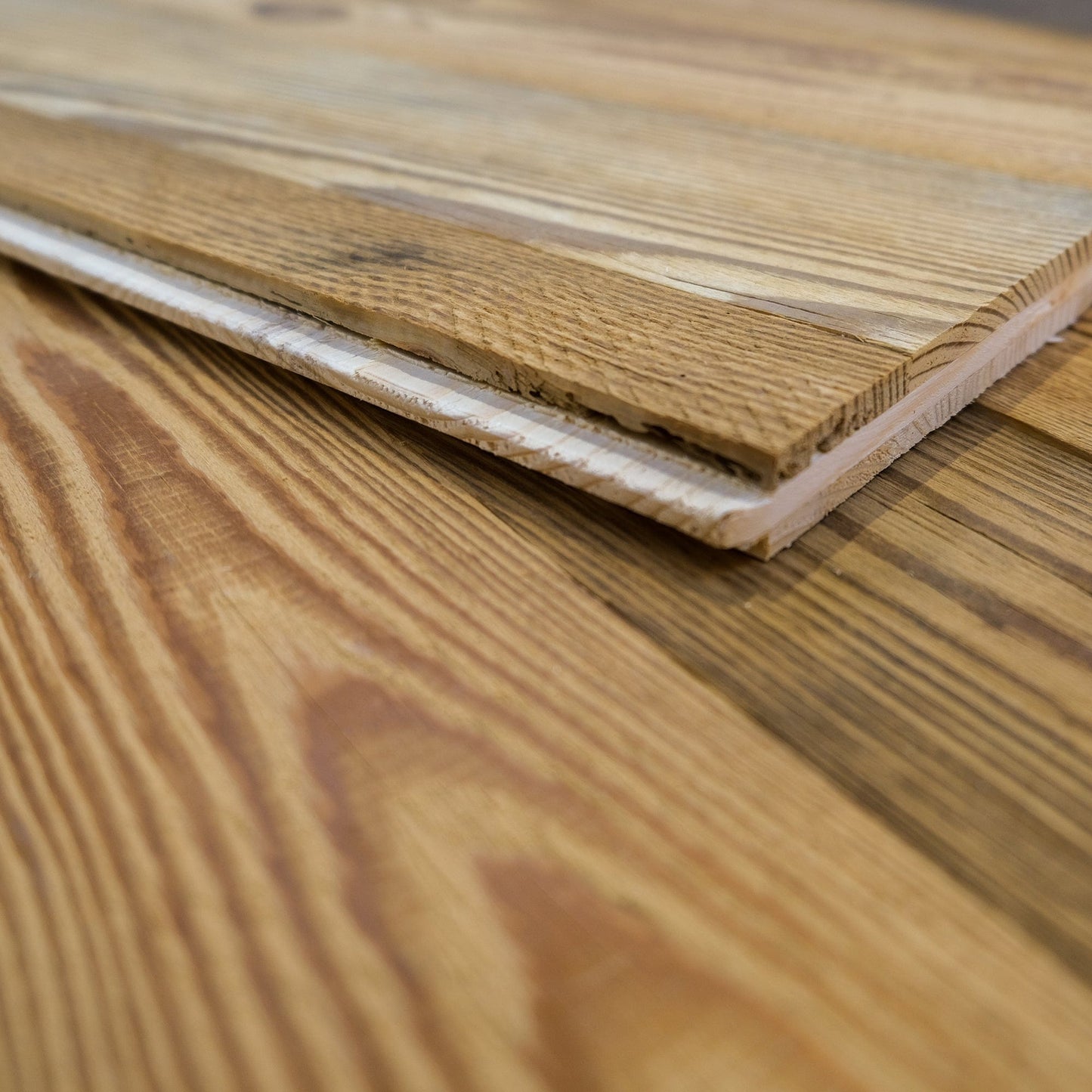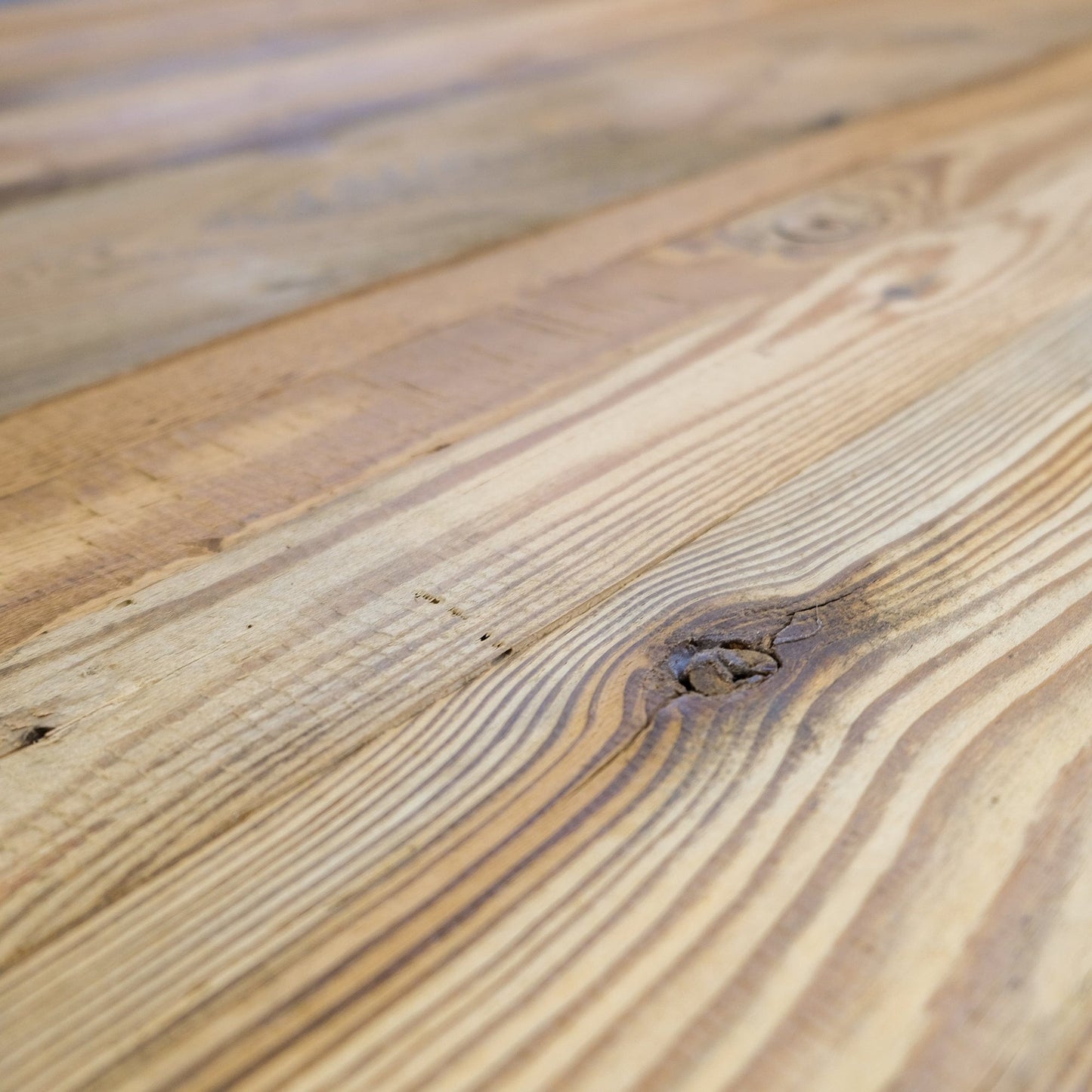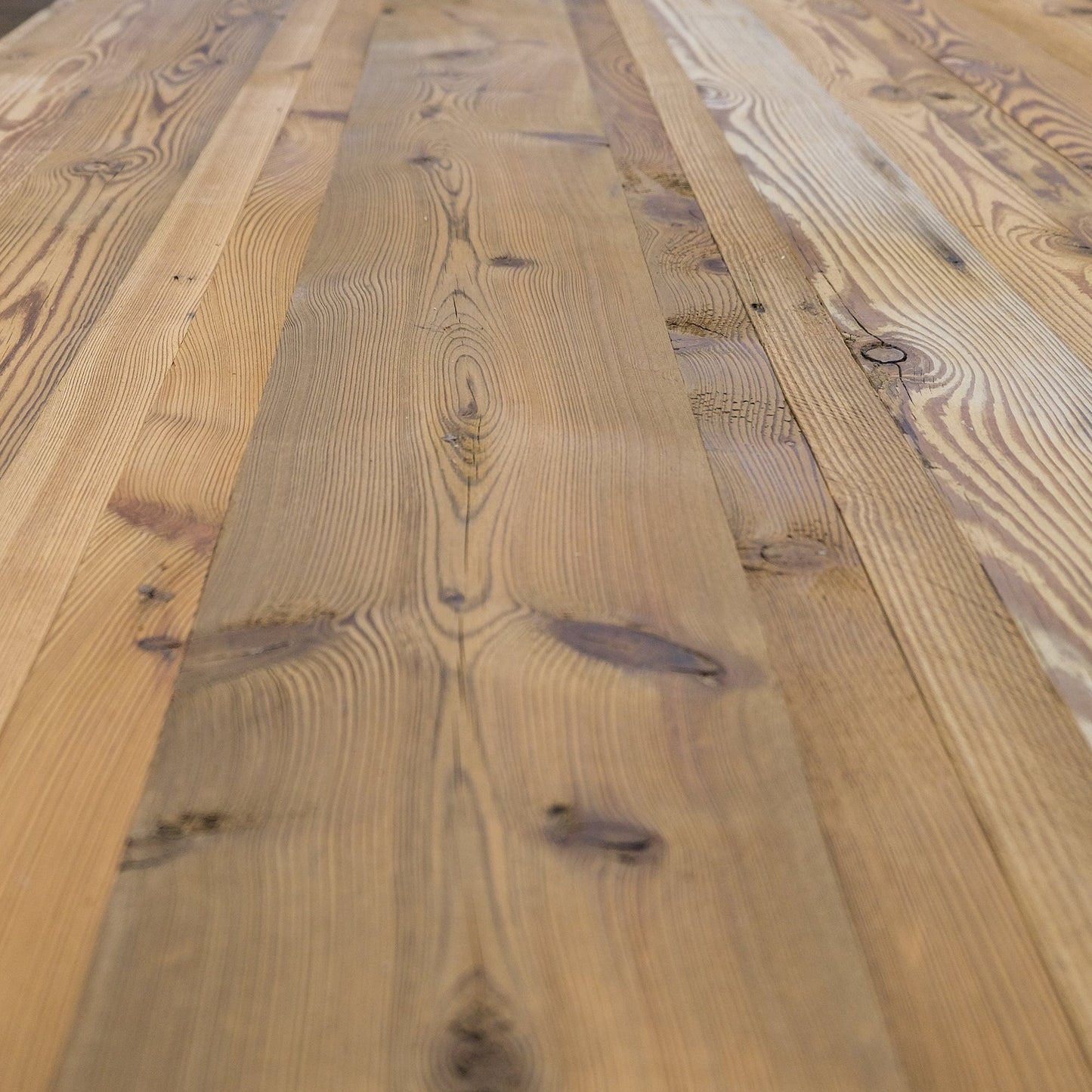 Thats what our customers say