Wooden terrace board ThermoASH 26mm TENI
Regular price
Sale price
€0,00
Unit price
per
Sale
Sold out
Start into spring with our patio coverings!

Outdoor living space
A wooden terrace covering creates a cozy feeling of living and coziness like no other terrace covering.
Care effort
A professionally installed terrace does not require any special maintenance. The effort depends on whether you want to preserve the original color of the wood for longer or let the wood turn gray naturally. If you want to preserve the color, we recommend special wood oils based on natural oils. (Oil once or twice a year depending on the desired color). These special oils naturally protect and care for the wooden terrace and are water and dirt repellent.
Wood always fits
A wooden terrace suits all styles – from rustic to simple.
Advantages
The thermal treatment makes the ash wood perfect for outdoor use
ideal as a bare floor for terraces and balconies
dimensionally stable
Easy to process
These thermal ash decking boards are particularly durable with a board thickness of 26mm!!

We would be happy to put together the appropriate fastening and substructure upon request. We recommend mounting with Teni connectors on aluminum or wooden substructures.
Product Information
Dimensions: per board: thickness: 26 mm, width: 100 mm

Sorting: PREMIUM/1. Choice
Surface: Smoothly planed with Teni profile - perfect for concealed fastening
Fastening: with Teni connector: € 99 / pack. (80 pieces in a package) depending on your needs Center distance of the substructure (0.4 m) and shape of the terrace approx. 25 pieces per m²

Substructure: Aluminum rail RELO T in 2m € 19.95/piece
With a 0.4 m center distance of the substructure, the requirement is 2.5 running meters per m²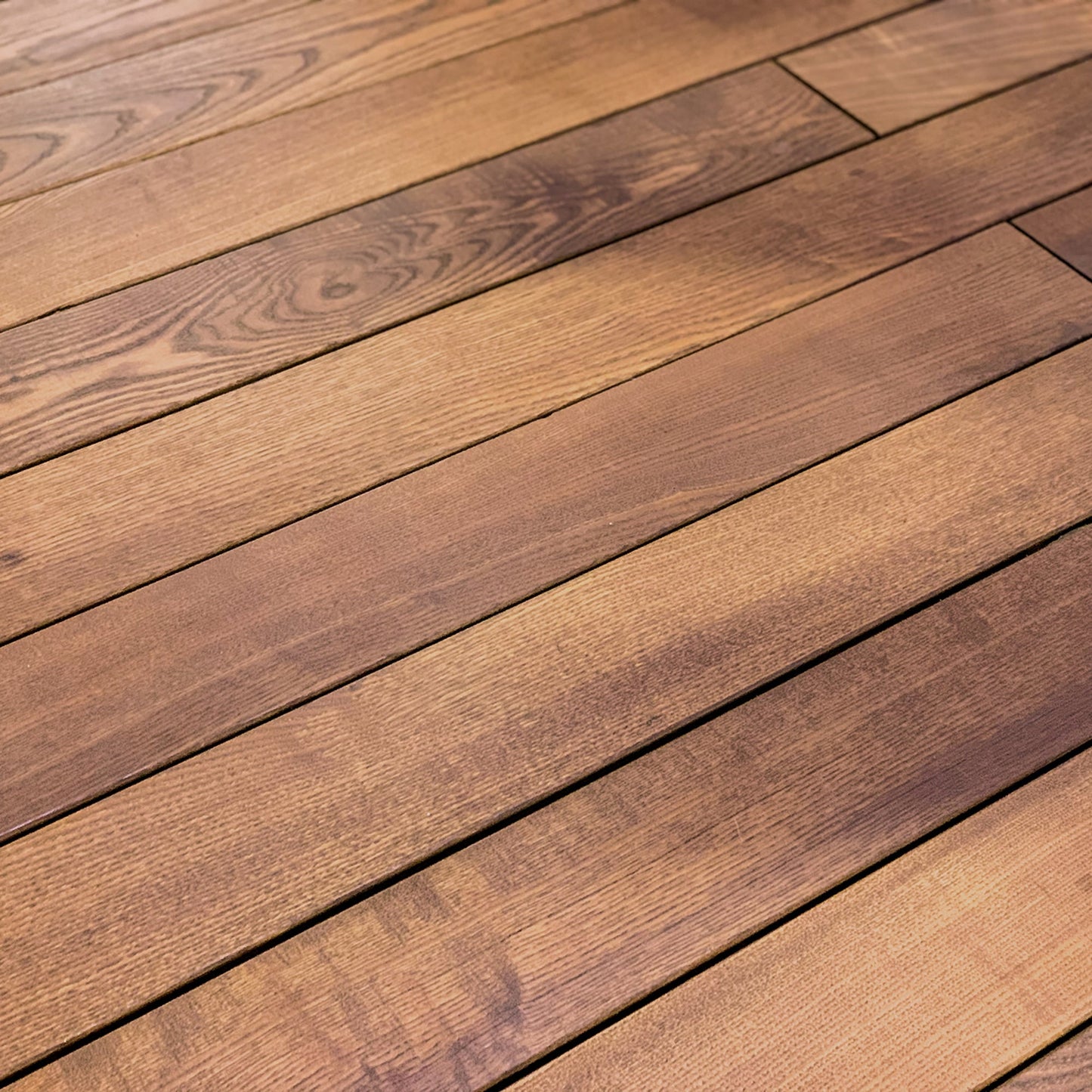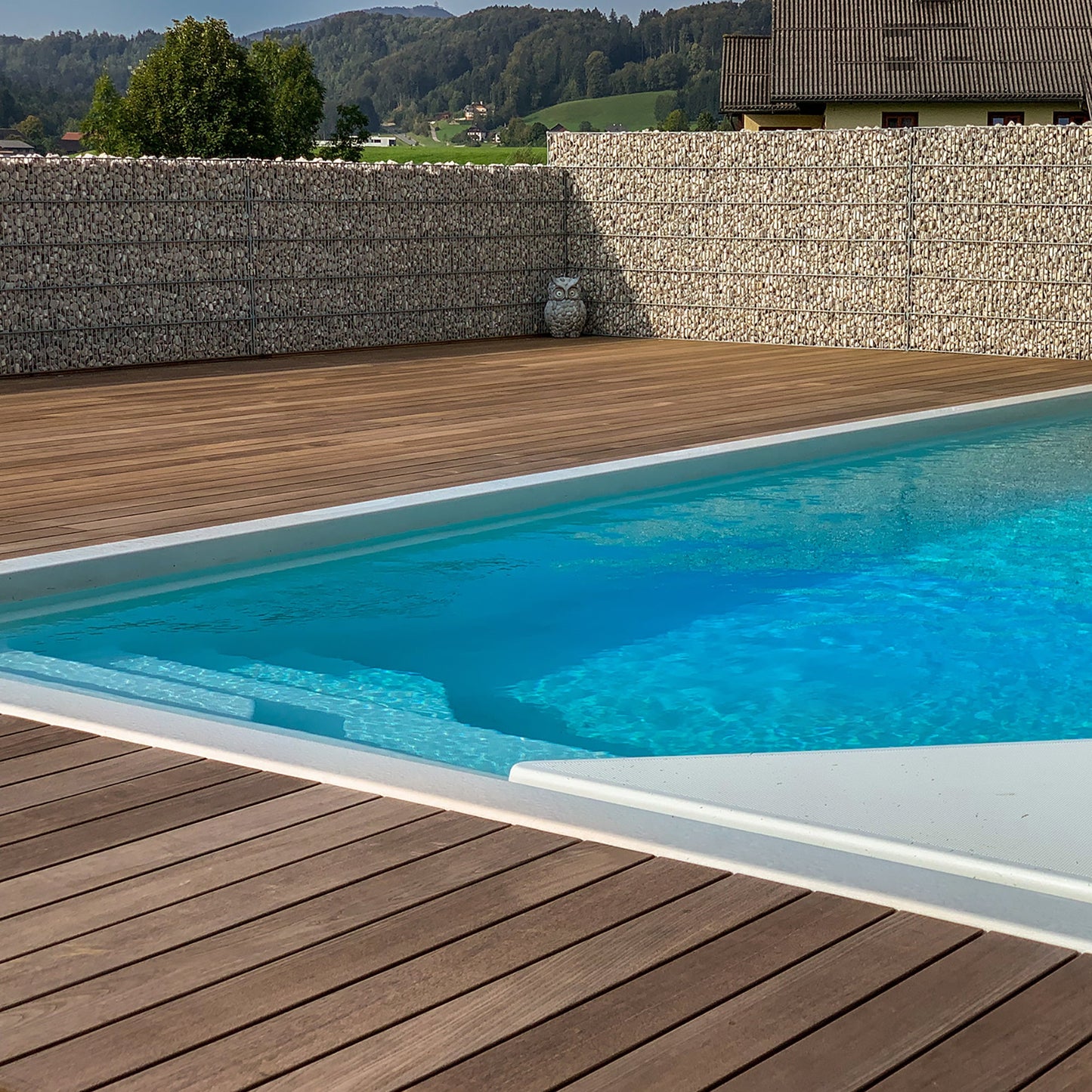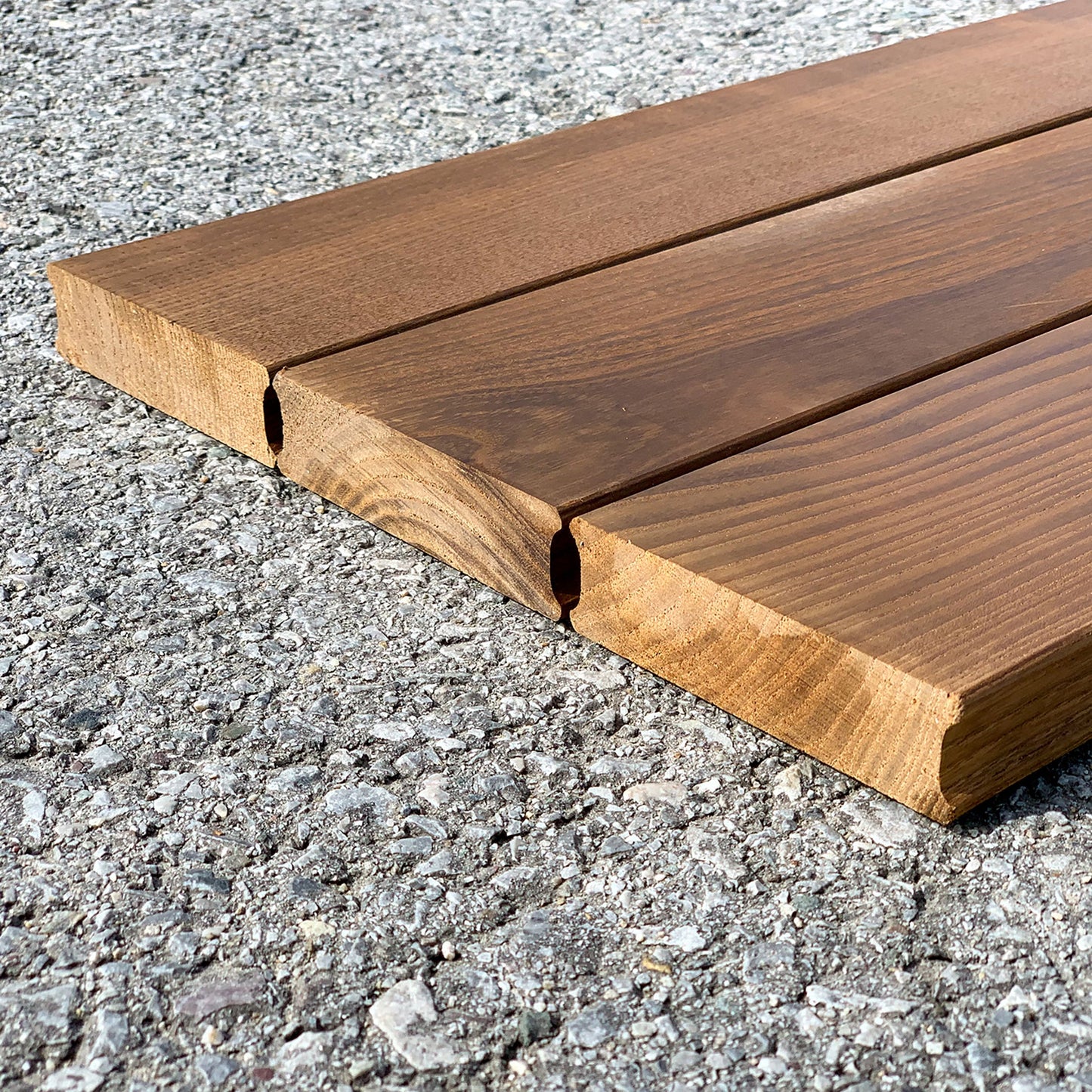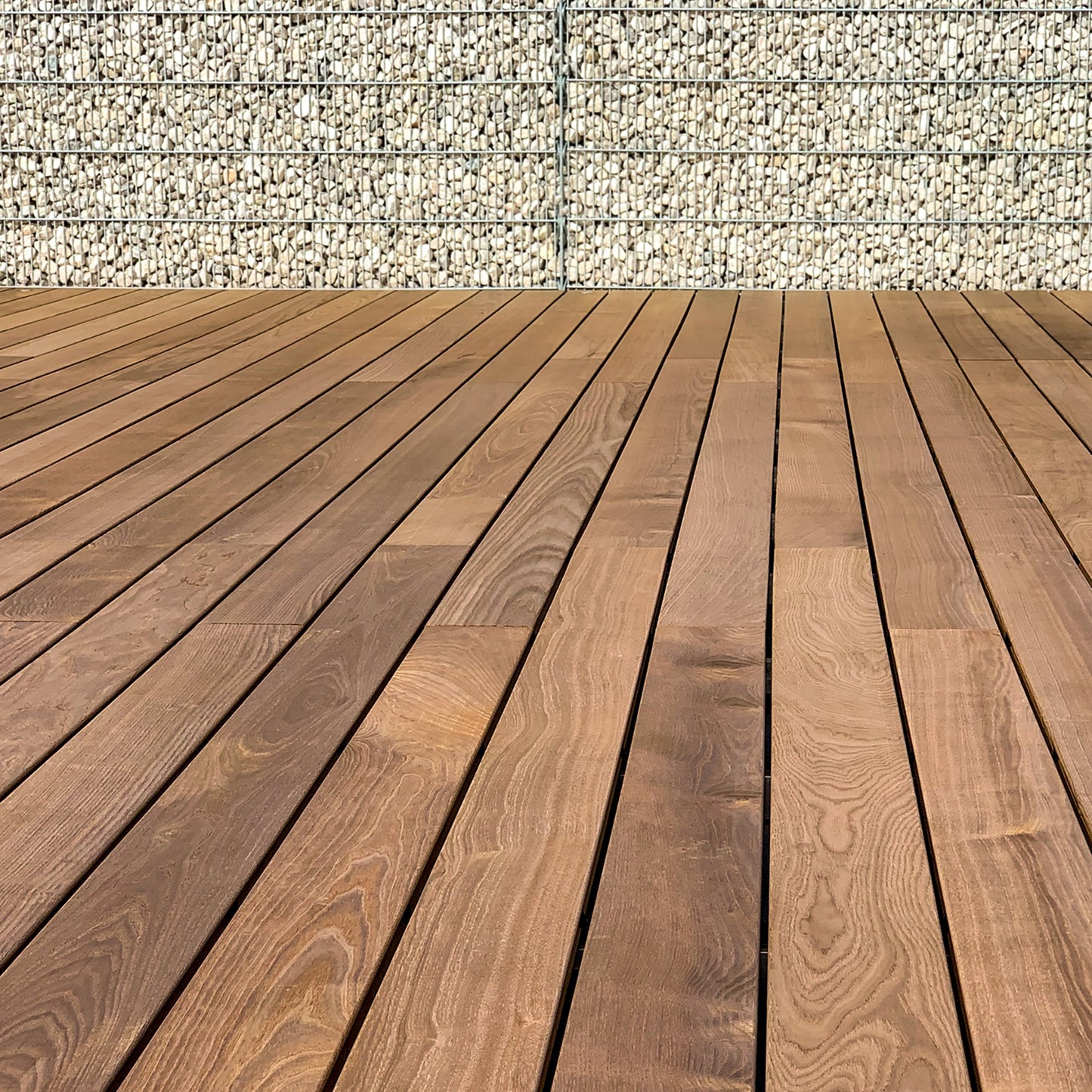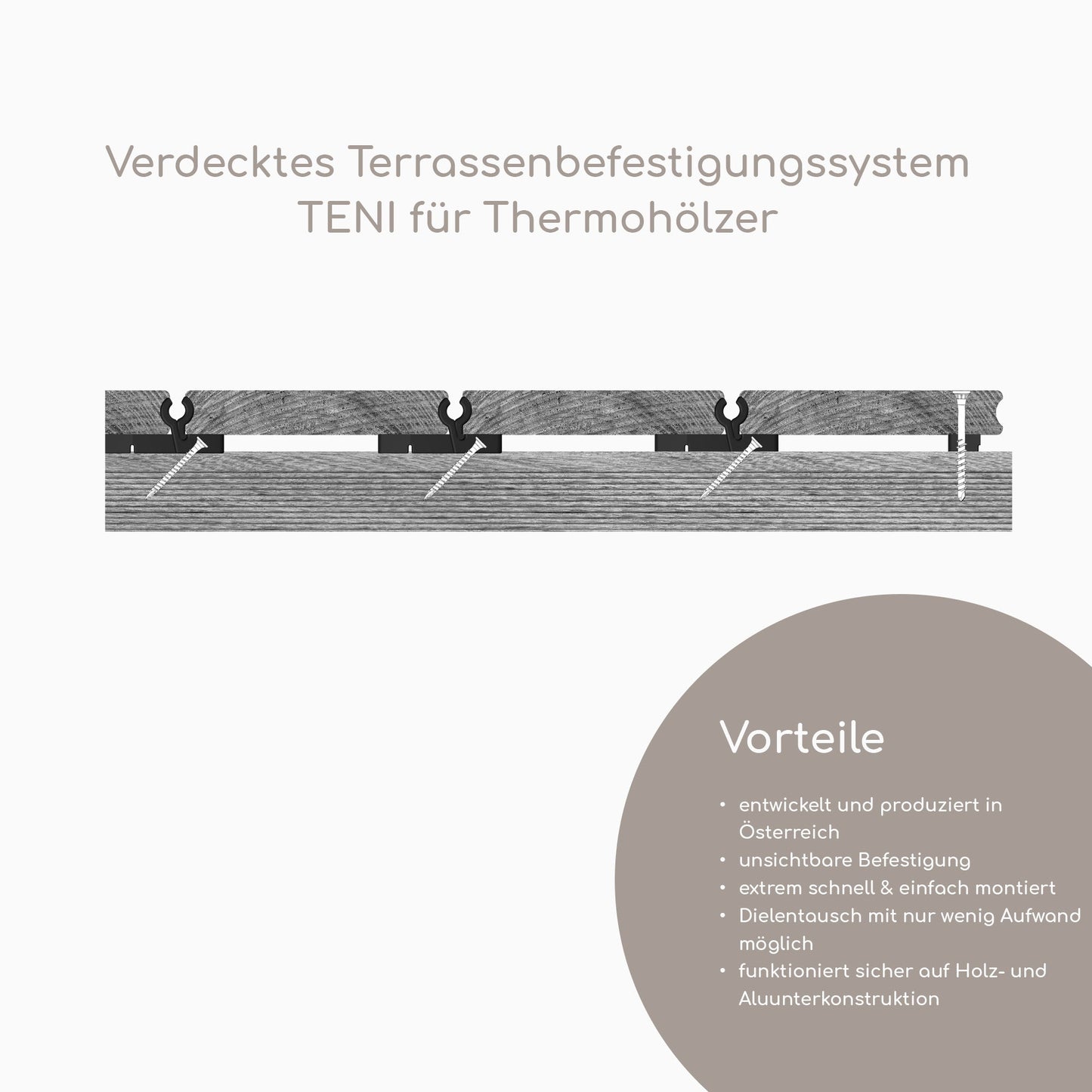 Thats what our customers say