MEZZO Larch, wooden flooring, oiled natural
Regular price
Sale price
€0,00
Unit price
per
Sale
Sold out
Floor with oiled surface made of solid larch wood.
A wooden floor increases the value of living spaces in a visible and tangible way. The natural material wood gives every room lively warmth and cosiness and offers the perfect basis for tasteful and style-conscious furnishing.
Surface already ready for installation. The planks have a tongue, groove and V-bevel on four sides. Brushed and oiled with natural oils ready for living - free from solvents. Due to the solid, continuous wood, natural wood floors are particularly durable and can often be resurfaced if necessary.
Product Information
Dimensions: per board: thickness: 20 mm, width: 137 mm (deck width)
Sorting: Rustic

Surface: brushed, oiled ready for living
Underfloor heating: approved by the manufacturer for bonding to underfloor heating (see installation recommendations)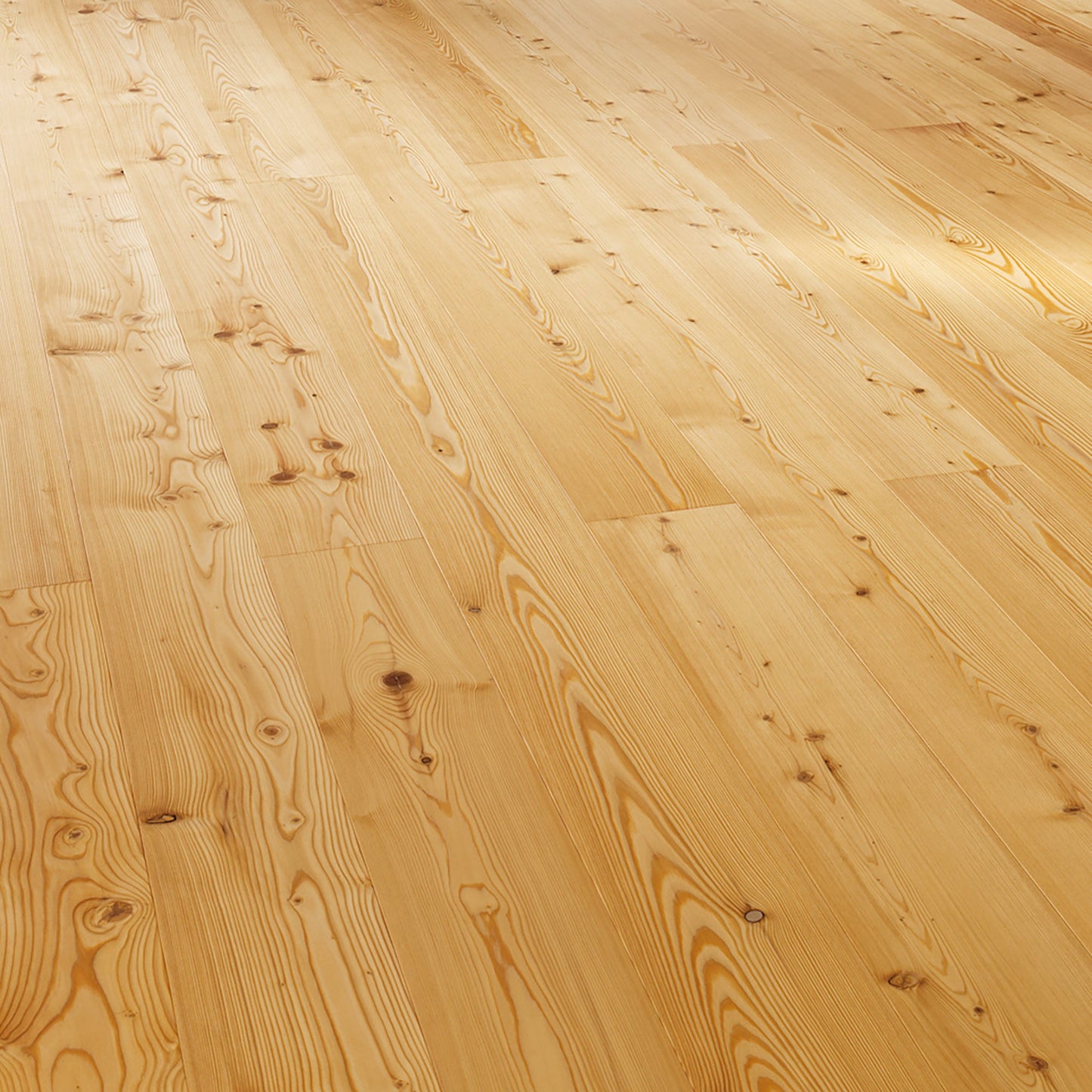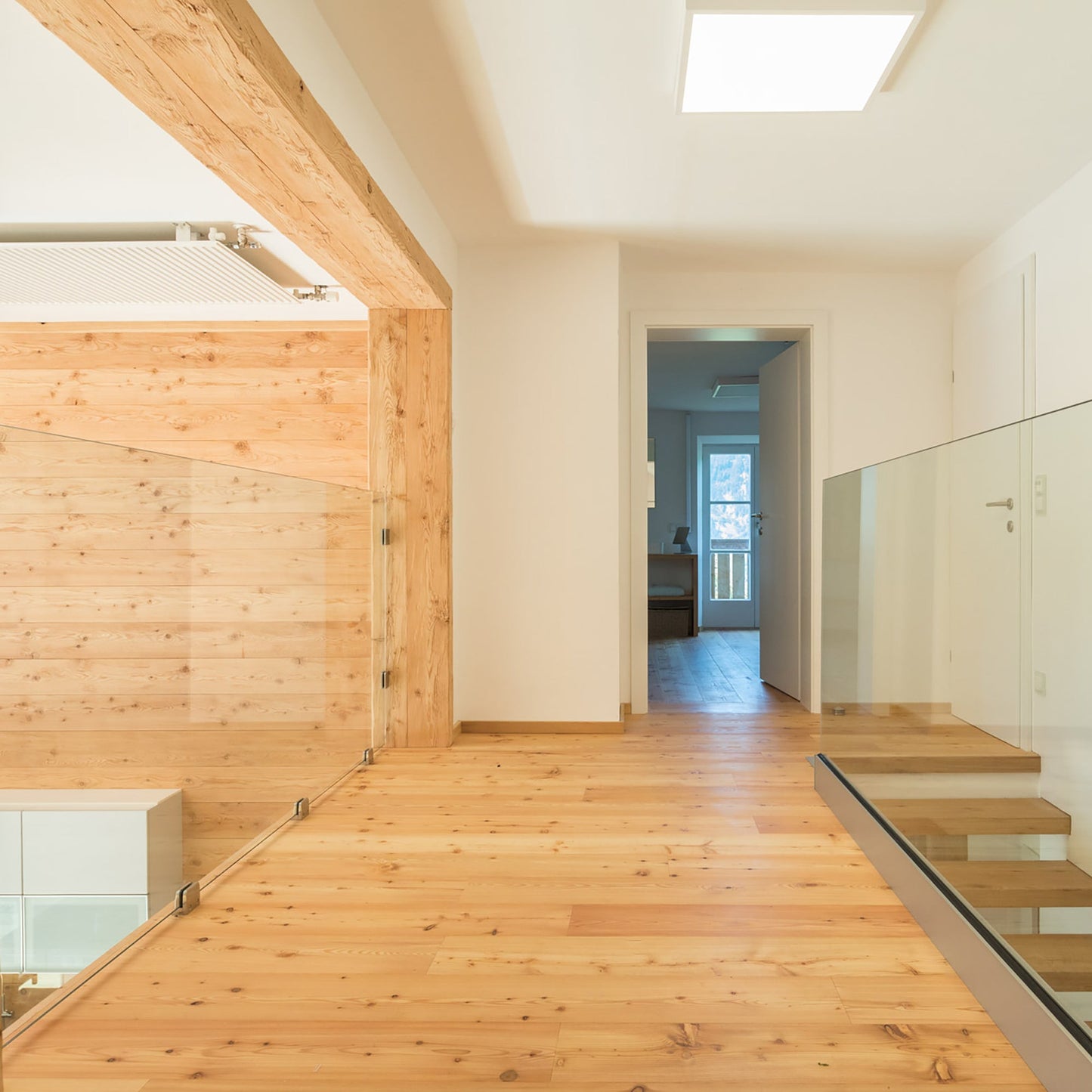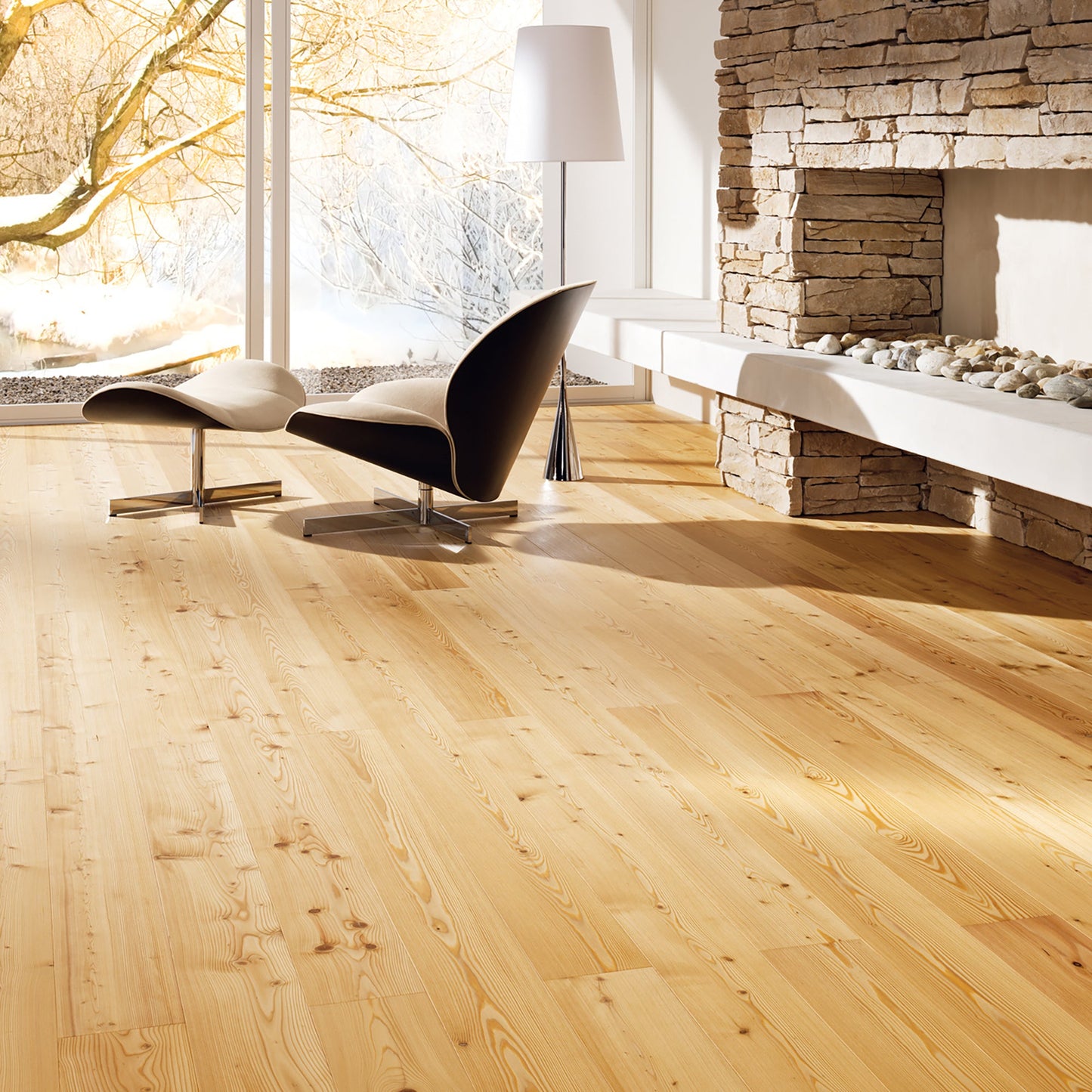 Thats what our customers say