OLD WOOD 3D real! - rustic wall paneling / wall unit
Regular price
Sale price
€0,00
Unit price
per
Sale
Sold out
NEW!! Real old wood! Wall formwork / living wall with 3D effect!
Real reclaimed wood! Naturally aged! Conveniently packed in a box.
Coziness and comfort at home. Reclaimed softwood boards. In DIY lengths. So you can easily build your own wall unit at home. Whether as an accent behind the screen or as a cool contrast to modern furnishings with high gloss and glass. Reclaimed wood creates a pleasant atmosphere and you can feel that this natural product has already experienced a lot. Also suitable as a back wall in the bedroom, as a cupboard panel, wall paneling or in the kitchen and much more.
A wall or ceiling with wood paneling significantly enhances the room. Wood has an absolutely positive effect on well-being.
Wood is easy to work with and the short boards and small packages mean you can get to work quickly and easily with few tools and effort.
Product Information
Dimensions: mixed thickness 8-15mm, mixed width 60-160 mm, mixed length 1.2m; or 50+70cm; or 80+40cm; or 60+60cm
Sorting: very rustic - old wood left in its natural state

Surface: brushed, smooth edge, natural

‍ Installation: Glue (e.g. on OSB board) or screw visibly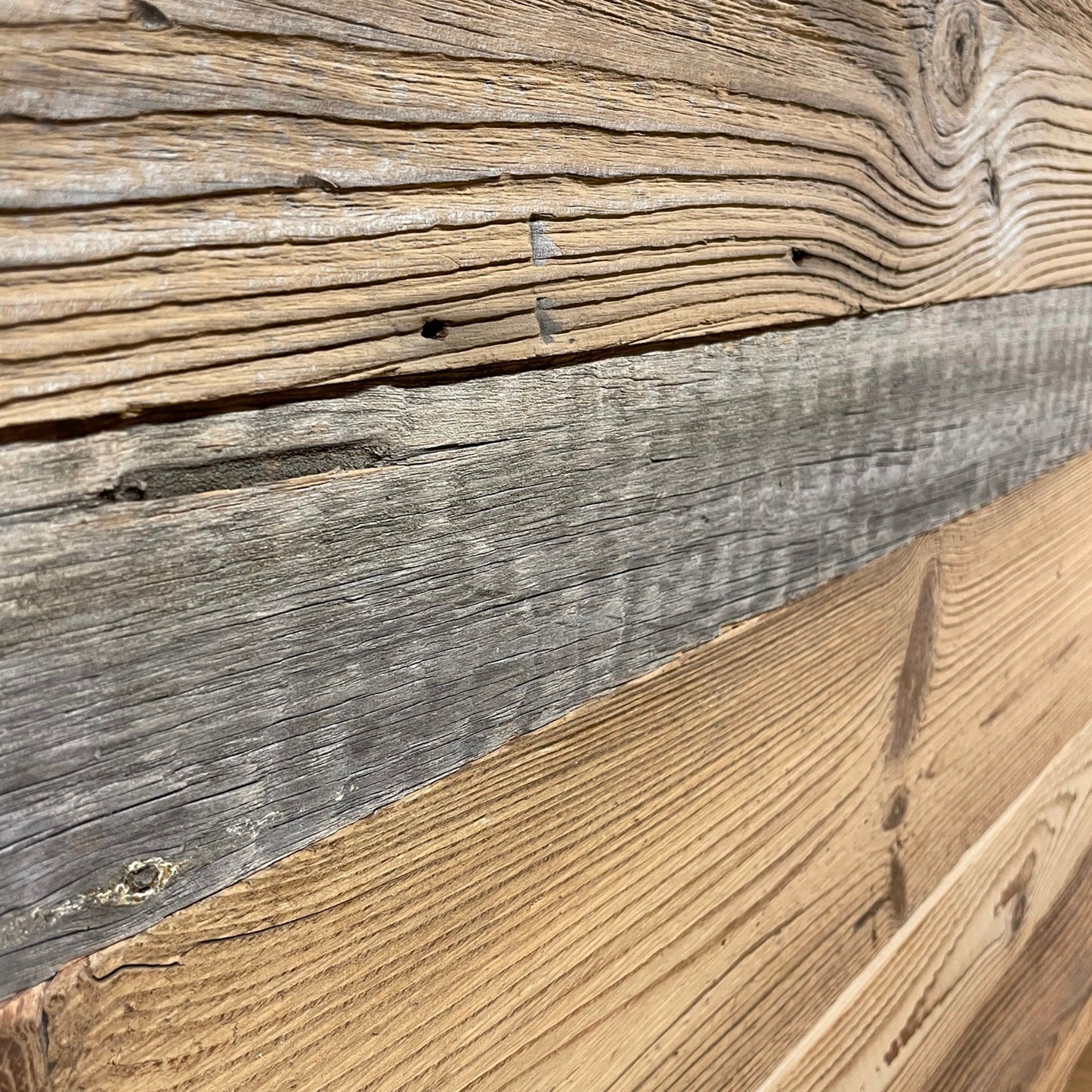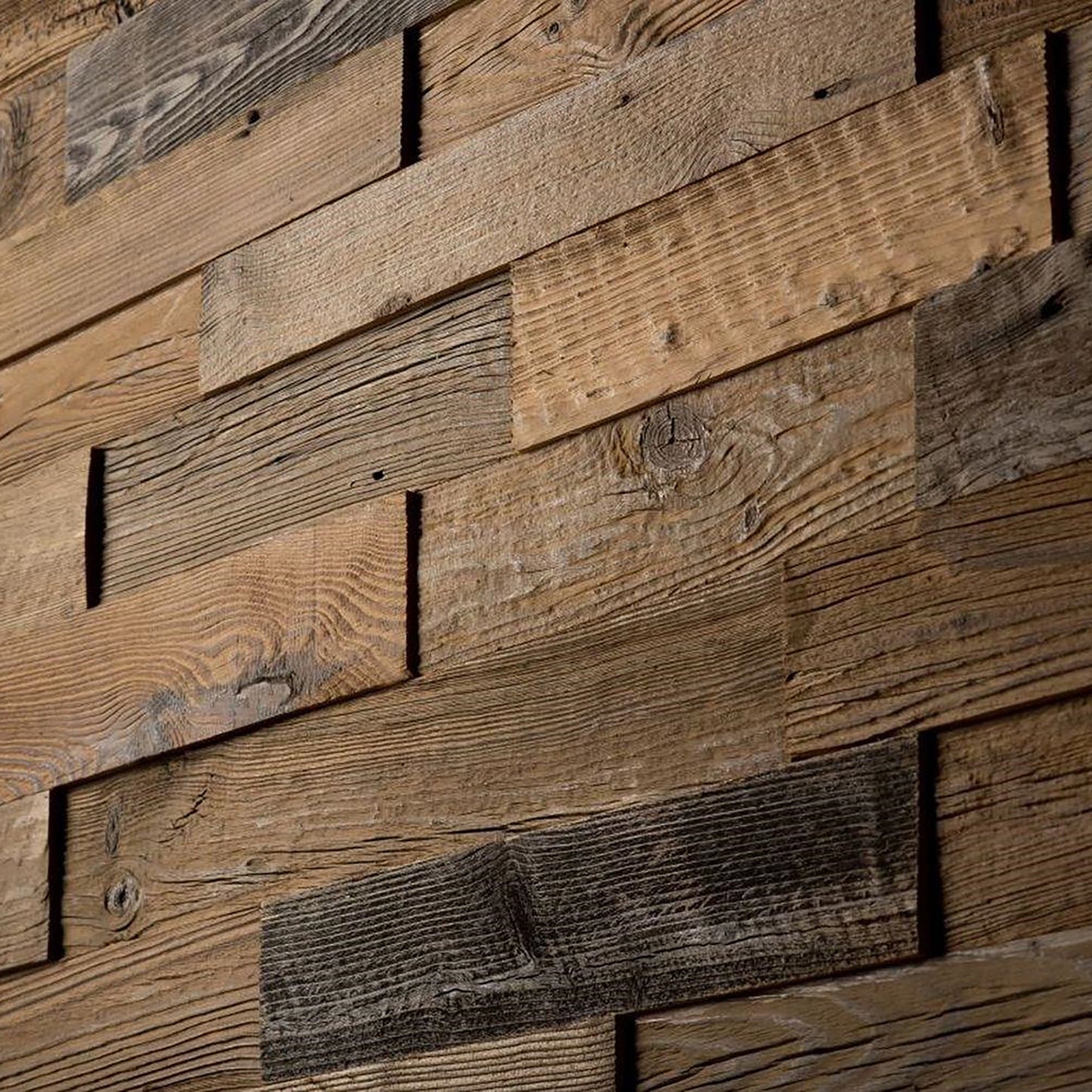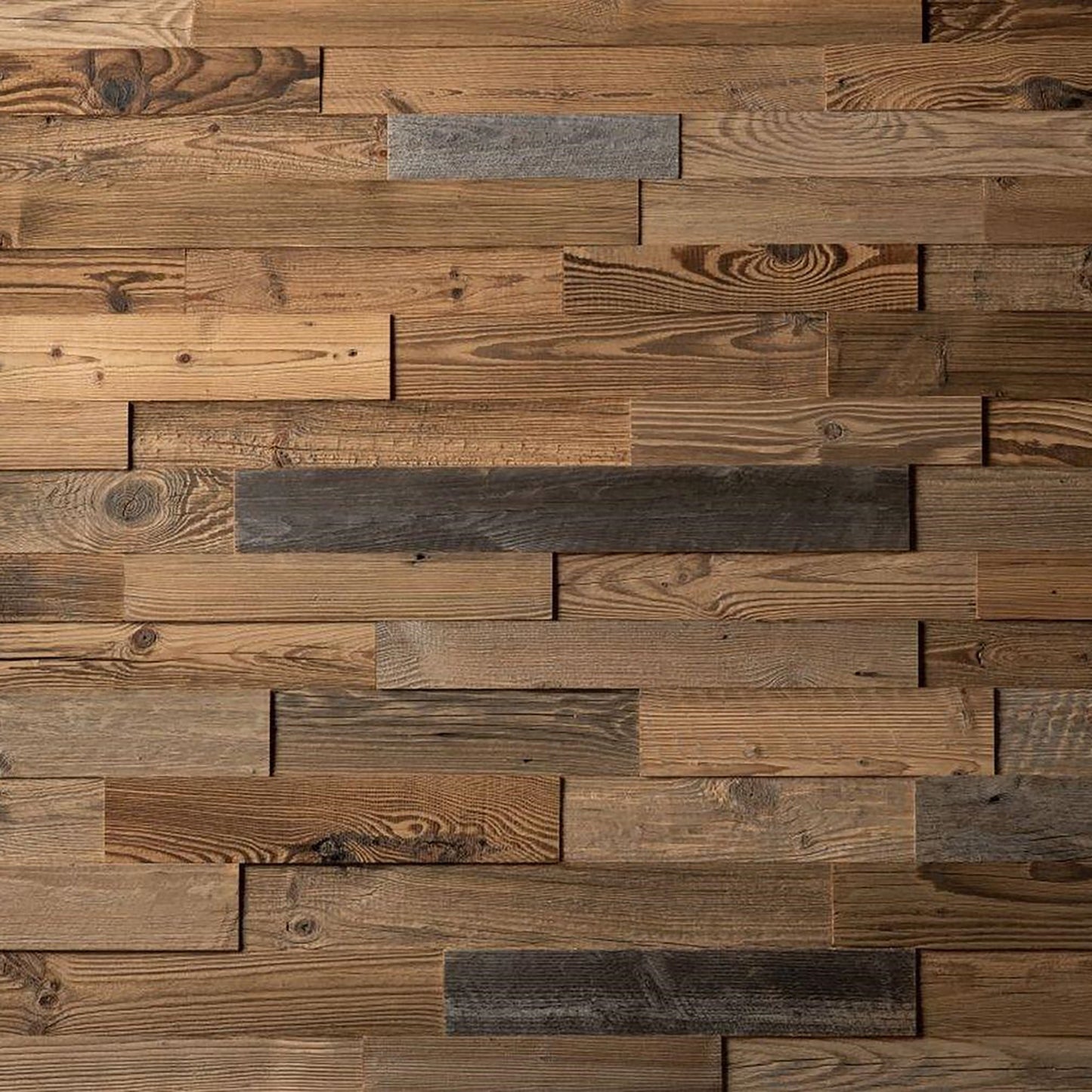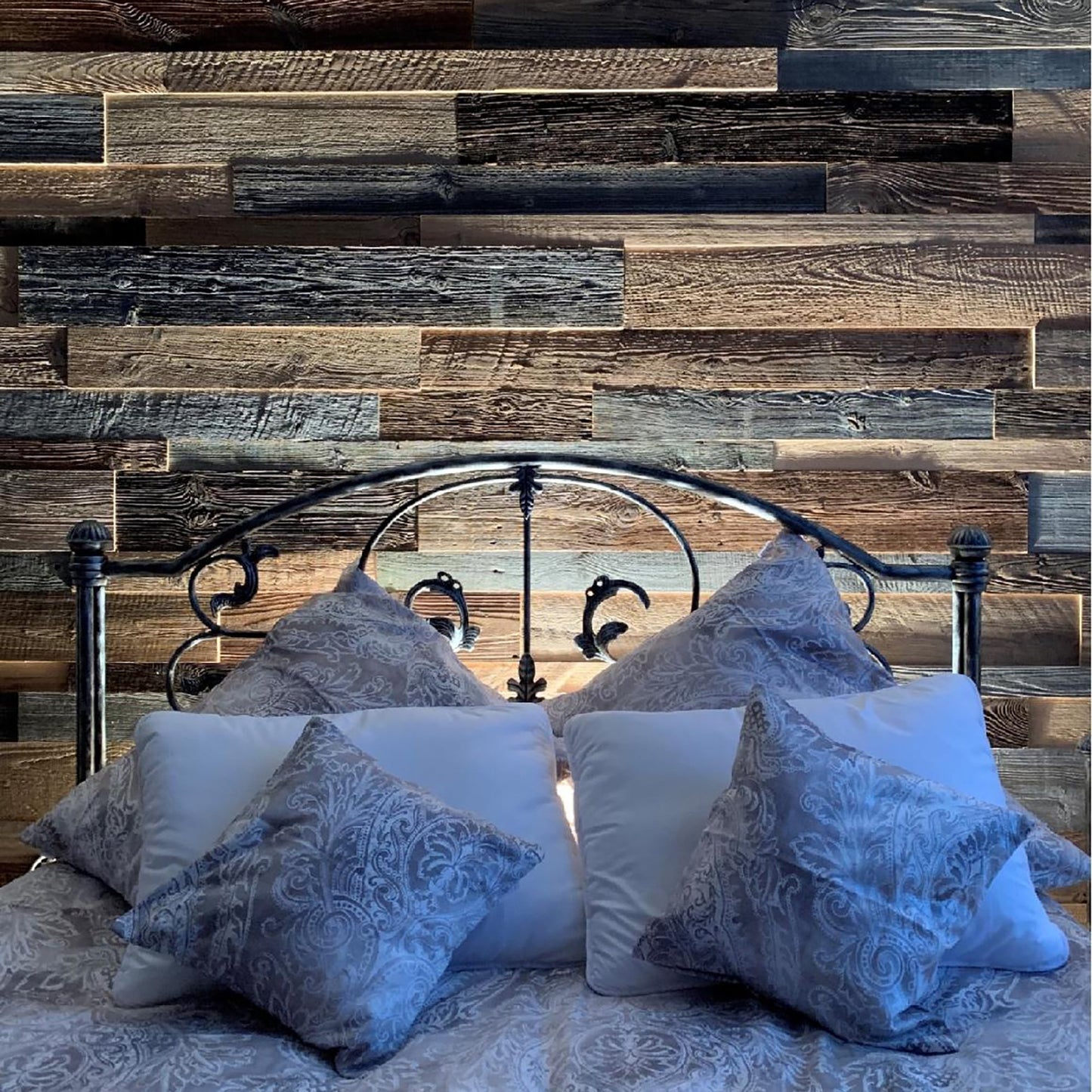 Thats what our customers say